Indoor Studio
We are delighted to have recently launched our state of the art golf studio with PGA Professional Edward Parker as Head of the Academy.

Situated on our luxurious practice area our studio allows the flexibility of hitting out onto the 300 yard practice area or with the ease of closing the electric shutter play indoor simulator golf. This flexibility allows golfers of all ages and abilities to play golf and better their game all year round.

The studio hosts the latest in launch monitor technology including flightscope X3 and Flightscope Mevo systems. This combined with a high speed computer, IPads, high definition projector, course packages and club analysis software means we offer an unrivalled golf studio experience.
What the studio has to offer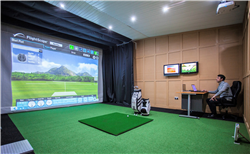 First class PGA Tuition for all ages and abilities
The latest in launch monitor technology
Analysis of long game, short game and putting
Simulator practice
Simulator skill tests
Simulator course play
Custom fitting
Video analysis
Professional loft/lie checks and adjustments
Corporate/society days including longest drive & nearest the pin.
Lesson Price List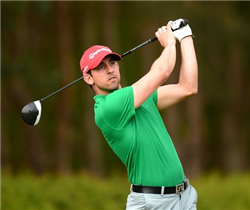 Lessons in short-game, long-game, bunkers, on-course.
All lessons inclusive of optional Flightscope/video analysis.

Adult Lessons:
30 Minute Lesson - £25
60 Minute Lesson - £40

Adult Lesson Packages:
6 x 30 Minute Lessons - £125
6 x 60 Minute Lessons - £200
Junior Lessons:
30 Minute Lesson - £17.50
60 Minute Lesson - £30
Junior Lesson Packages:
6 x 30 Minute Lessons - £90
6 x 60 Minute Lessons £160
On-Course Lessons:
Please contact professional for prices
Golf Studio Price List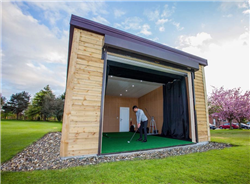 Golf Simulator Practice
30 Minute Simulator Practice - £12
60 Minute Simulator Practice - £20
(price divided by number of players)
Golf Simulator Course Play
60 Minute Play (approx. 9 holes for a 4 ball) - £24
120 Minutes Play (approx. 18 holes for a 4 ball) - £40
(price divided by number of players)
Custom Fitting
Club Fitting (approx. 1 hour) - £25
Ball Fitting (approx. 1 hour) - £25
Club Gapping/Distances (approx. 1 hour) - £25
Loft and Lie Checks
Dynamic Club Check - £3 per club
Club Adjustment - £3 per club